Legal Victory For Fathers Regarding Maternity Leave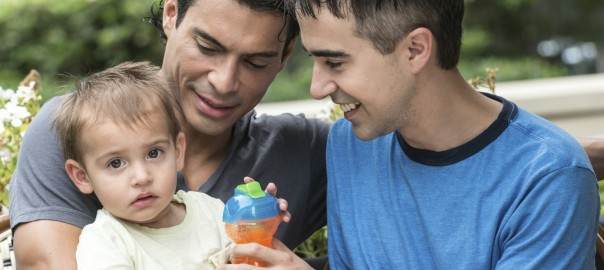 Heterosexual as well as homosexual fathers have may well win an important legal case following a controversial issue that was recently resolved in court. Labour Court may have to revisit policy regarding maternity leave for surrogate parents, and are likely to allow one parent from a homosexual male couple to be granted the normal maternity leave of four months in cases of surrogacy of a newborn child. This may also be extended to the male parent in a heterosexual couple that are fostering a newborn child.
This follows a case whereby an employee, who had entered a civil union a year previously, applied for the four months maternity leave after the surrogate mother of which they shared a surrogacy agreement gave birth. The employer initially denied the employee the maternity leave, instead offering four months special unpaid leave.
The employee, who had agreed with his partner to take the role normally occupied by the birthmother, refused such terms. The employer then offered the employee 2 months paid leave before 2 months special unpaid leave. It was at this stage whereby the matter went to court. 
The employer claimed that the Basic Conditions of Employment Act only made provisions for mothers in cases of maternity leave, and that the leave has been granted in order for the mother to regain her health following the bodily trauma following pregnancy. The employee's case was that this standpoint refuses to identify the child's needs and rights in accordance to the Constitution; that of a child's right "to family care or parental care".
The Labour Court found that there should be no reason to deny the employee the required paid maternity leave. This highlights the fact that policy will need to be reviewed with regards to surrogacy and the 'maternity' leave required by at least one parent, whether female OR male. It also shows that Labour Court may come to the assistance of those parents who are fostering new born children, and that employers must ensure that these rights are endorsed if they hope to proactively avoid such legal processes.
For more information regarding surrogacy, or if you require legal assistance on matters concerning surrogacy, make sure that you contact Ivan Zartz Attorneys today!