Introducing Ivan Zartz
Ivan Zartz is the sole practising attorney at Ivan Zartz Attorneys and proudly says,
"I've built my company on the principles of outstanding client service and industry-leading legal assistance."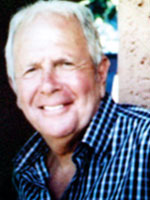 Ivan and his team delight themselves in tenaciously pursuing the interests of clients and use the exceptional insight gained over many years into the workings of complex legal systems, to allow them to overcome stalling methods effectively, neutralise technicalities and put in place the pressure necessary to get the job done as quickly as possible.
Ivan has chosen not to handle every single category of legal work, because he believes that concentrated focus is what is required for better results.  Because he has been an attorney for so long, he has a vast network of other, well-experienced law professionals, so he can always give you a recommendation.
If you need a team who will walk the journey with you and produce the right solutions to your concerns, you have found people with experience and know-how to deliver satisfaction from start to finish.
In order to ensure that we give your matter the best attention, an initial consultation fee of
R1 500 excluding VAT is charged.  Kindly note that free telephone consultations are not part of the Ivan Zartz Attorneys service.